Michelle Obama and Jill Biden host afternoon tea in The White House State Dining room to honor military mom's and their families as a part of the Joining Forces initiative. Later, the first lady and Biden help the children assemble hand made gifts to present to their mothers and grandmothers. Michelle thanked her mom, Marion Robinson for being her "rock". "
She has taught me to believe in myself, and more importantly, to pick myself up whenever I stumble. She is always a shoulder to cry on and talk to, and I do that a lot."
She also praised grandmothers for "
filling in whenever needed
."
Wearing a Rachel Roy dress with a brocade patterned bottom, she greets guests.
With Jill Biden helping assemble gifts.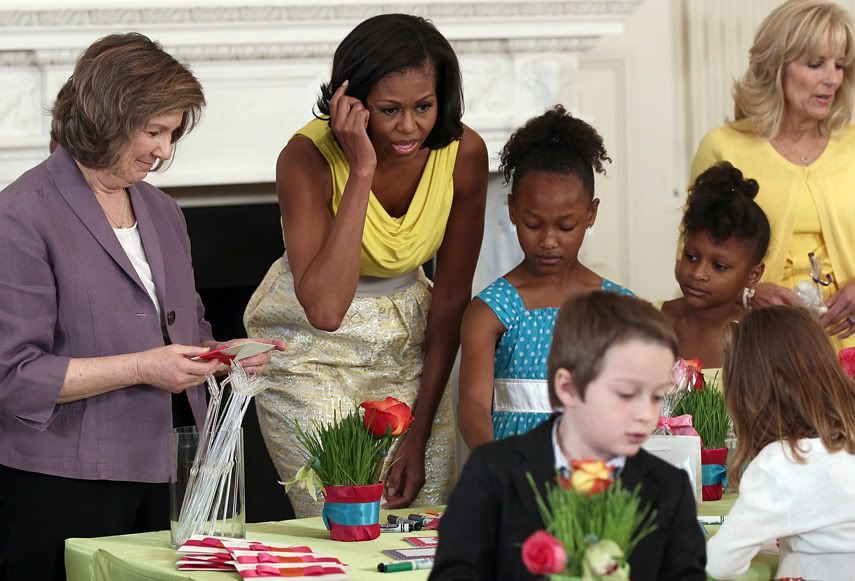 The greatest fashion accessory is her genuine infectious smile.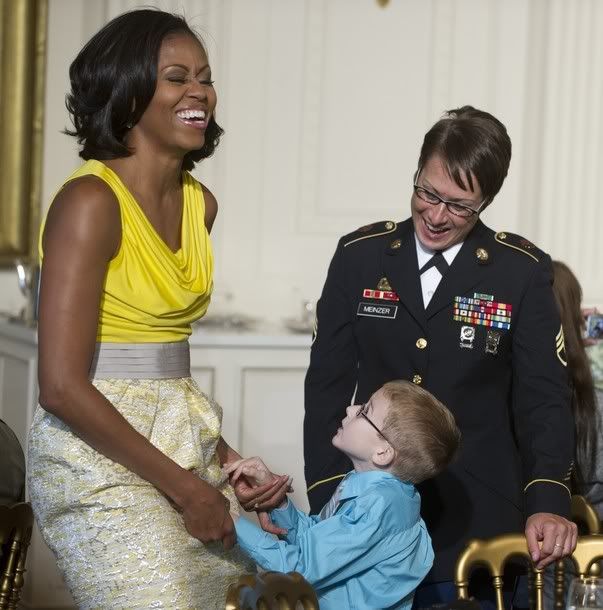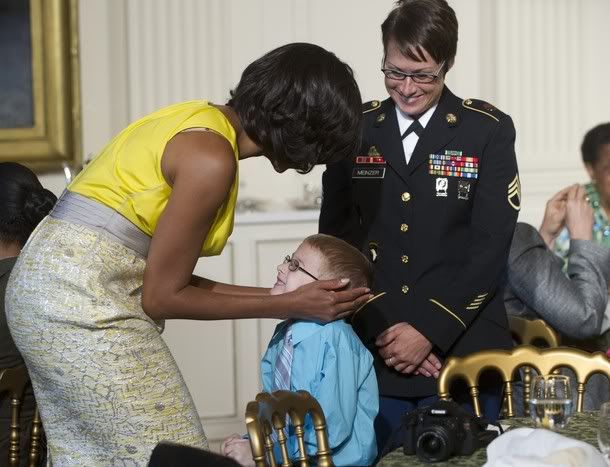 Later with Jill Biden; casual yet still chic, Michelle wears J Crew
Minnie
pants in deep orchid and a Sonia by Sonia Rykiel spot and striped knit top and sweater combo.
At the Naval Observatory assembling care packages that included a charm bracelet with the American flag, hand written notes and gift cards to distribute to mothers and wives of deployed troops.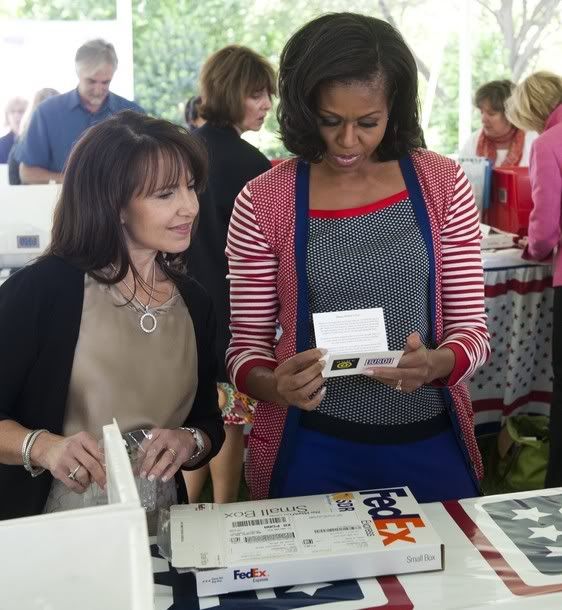 images:Winn McNamee/Getty
Shop the look!