Once again Solange Knowles makes her fashion mark in a super fly editorial for French Glamour Magazine's July 2012 issue. The always stylish Solange, looks model worthy for the shoot. Although styled, somehow Solange manages to still infuse her undeniable twist and fashion personality. Enjoy these
chic
images and interview snippets!
"My style is very eclectic as I like to take risks, but I always cling to glamorous touches and classic details. I'm not necessarily inspired by magazines or fashion. I surf a lot on blogs and find it cool to see real style from real people. My travels also influence me. I always take lots of pictures, and then inject all those inspirations into my wardrobe, my home decor, or my makeup. And we can't forget the icons: Diana Ross, Erykah Badu, Bjork, and Lauryn Hill."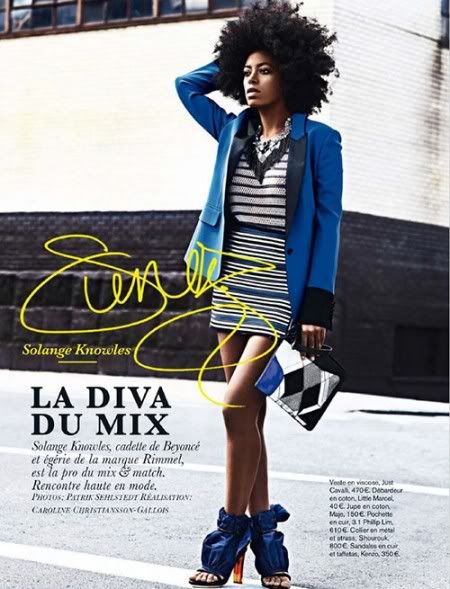 "My hair is not very important to me….so i don't encourage it to be important to you. Im very emotional today (involving something else) , so i'm letting the momentum of that help me to express the fact that…I dont want to talk about no damn hair…..no mo."
Solange is not just her hair, but she rocks it so well! I love this skirt and metallic jacket combo!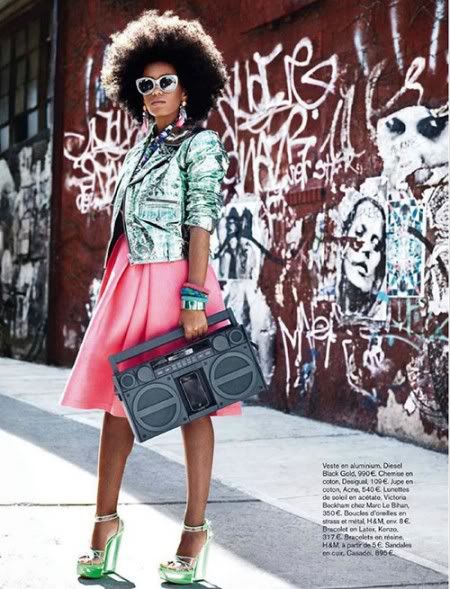 "If you have different prints, both pieces have to have the same fabric. Certain colors like violet and pink also work well with animal prints. And then, you have to create a certain harmony; I avoid mixing African patterns with Aztec prints, for example."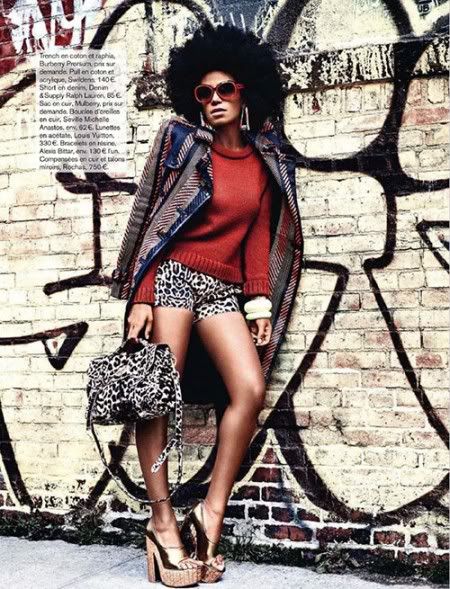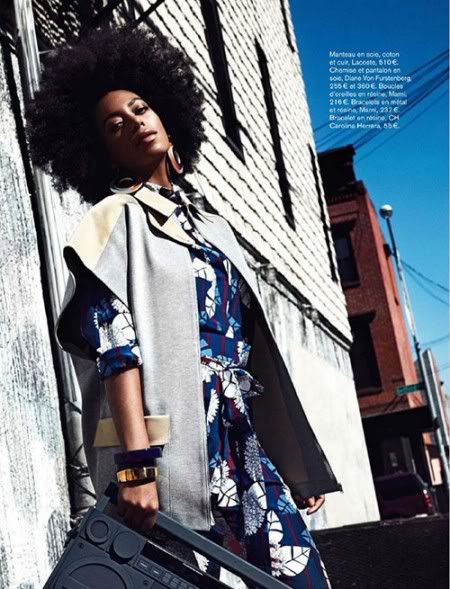 Would you be bold enough to sport a turban?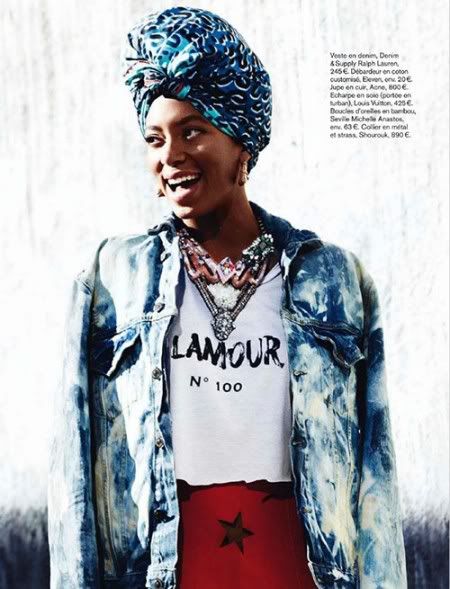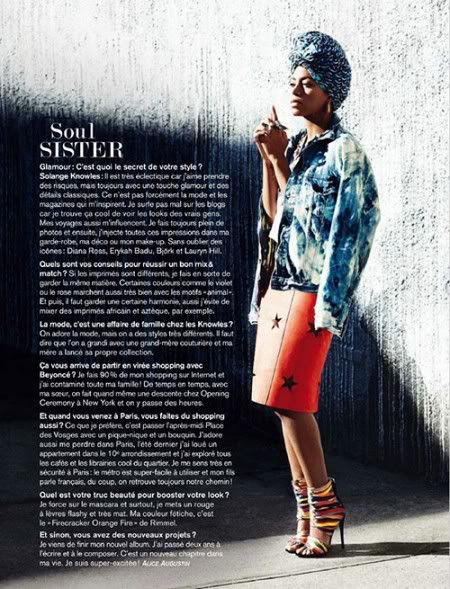 images French Glamour