Zoe Saldana was picture perfect at last night's Cosmopolitan Latina Premier party in New York.
Her look was feminine, stylish and chic. She wore a blush Elie Saab Couture dress and Brian Atwood Claudia pumps, a Bottega Veneta clutch and jewerly by Frit Design.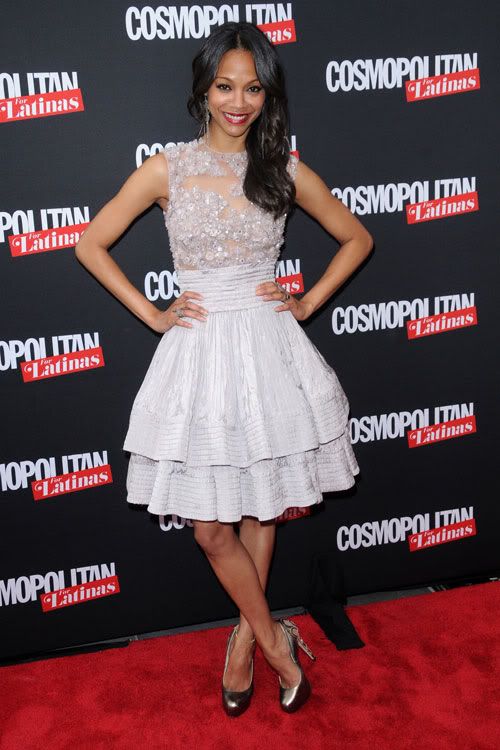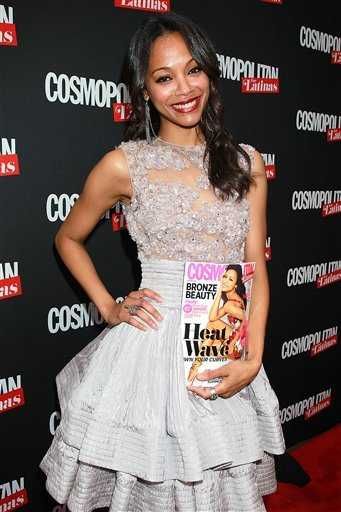 The perfect accessory...NY Giants Victor Cruz
The premiere issue was released May 1st. Zoe on following her heart: ""The reality is, I have gotten this far because I don't pay attention to anything but my heart and what I want to do. And if it's a hit today, or if it's a miss tomorrow, seriously — no regrets because if I follow my heart I can never be wrong."